Last chance to apply for Veolia's #SustainabilityFund this year!
Got a green idea that will improve your local community?
Don't miss the deadline and apply for up to £1,000 funding at veolia.co.uk/sustainability-fund.
Applications close on Friday 29 September
Veolia's Sustainability Fund;
transforming local communities and environments.
Do you have a project idea that will help transform your local community or environment? We want to hear from you!
Launching 21 April 2023, just in time for Earth Day, Veolia's Sustainability Fund could help your project come to life with a cash donation, in kind resources or volunteers.
Application deadline is 29 September 2023.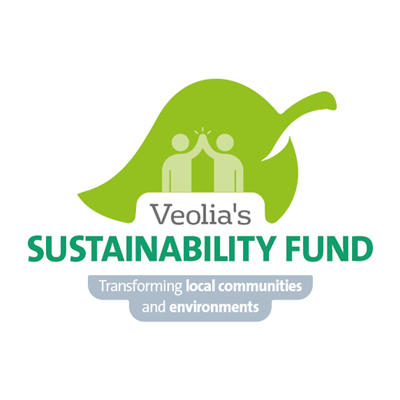 In 2022 Veolia's Sustainability Fund received over 150 applications from up and down the country, of which 96 projects were successfully awarded funding.
These projects include:
Incident Control Unit Green Power: funding was awarded to the Buckinghamshire Lowland Search and Rescue team of volunteers who are not only saving lives but saving the planet, mounting solar panels on their refurbished Incident Control Vehicle.
CauliBOX is trialing the use of reusable food and drink packaging to eliminate waste from the catering industry, working towards a closed loop system.
Warm Cafe is an initiative from Southend-on-Sea that saves food waste from local supermarkets and offers it to the local community, providing them with warm food and shelter during the cold winter months.
Recycled Robots work with the children of Kingston to transform waste into moving robots, encouraging creativity in the environmentalists of the future.
Brundall Community River Watch, led by the Brundall Men's Shed in Broadland, will see that the River Yare is kept clean through regular litter picks, to save the river from pollution and contribute to their local community.
What?
The Sustainability Fund will provide cash sponsorship, in-kind resources or staff volunteers to support not-for-profit organisations and community groups to transform their local community or environment.
A successful project will provide evidence of one or more of the following:
Enhancing biodiversity
Promoting sustainable waste behaviours (reduce, reuse and/or recycle)
Protecting or preserving resources and the environment
Its use of recycled, reused or reclaimed materials
Veolia's team looks favourably on projects that have considered the long-term or ongoing benefits for the community and will consider all projects based on merit.
Larger projects that require more funding are sometimes considered.
Who?
Any not-for-profit organisation, community group or individuals can apply to the Sustainability Fund.
How?
Got a fantastic idea to improve your local community or transform your local environment? If you tick our criteria, we'd love to hear from you!
Where?
We consider applications from projects where we work with the Local Authority.
To find out if we work in your area see here